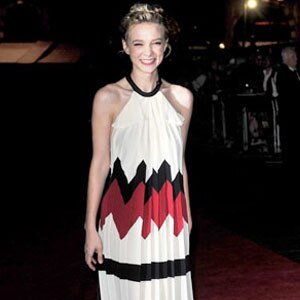 Apparently we have an answer to whether Carey Mulligan and Shia LaBeouf are really over.

The Oscar-nominated actress has packed up and moved out of her Wall Street 2 costar's Valley mansion for a freeway-adjacent budget hotel in L.A., according to Britain's Daily Mail.

So, what's her chain of choice?


Citing hotel staff, the newspaper reports that Mulligan is staying at a Best Western in Hollywood, forking over $108 a night for a standard room with a queen bed. She's been spotted shopping at a nearby Gelson's and hauling groceries back to her room for nearly two weeks now.

A source told the Mail that Mulligan's new crash pad was a "place for backpackers, students and those on a budget."

Mulligan, 25, and LaBeouf, 24, hooked up on the set of Wall Street 2, and Mulligan was crashing at his pad while filming her new flick, Drive, around L.A. and he's been on location around the country filming Transformers 3.

No official word on why they split, but there have been rumors of trouble for several weeks now.

Why the low-budget hotel, though?

Maybe she's too party animal for a high-class digs. After all, Mulligan did get evicted from her London flat years back for some seriously "rowdy behavior."

Source: E!